What should I expect during my first appointment?
All patients are given a consent form to read through and sign. This gives you details of what you can expect as a patient and asking for your written consent so that we may assess and treat you.

You will then be introduced to your practitioner and will be asked to give a full account of your symptoms along with information about your lifestyle and general health.

You will normally be asked to remove some of your clothing so that a detailed assessment can be made. This will include observing your posture and movements to assess how your whole body relates mechanically to your complaint. Some patients prefer to bring sports shorts to wear. Ladies might chose to wear a thin vest top.

Your osteopath will make a diagnosis and a treatment plan can then be agreed with you. Sometimes, lifestyle advice such as work posture adjustments or suitable exercises are usually recommended.

In some cases osteopathic treatment may not be appropriate for you. If this happens we will discuss this with you and advise you on who you should speak to for example your GP, or in some cases an alternative practitioner.

Can I bring a friend or relative?
Yes, this is absolutely fine. We ask that children under the age of 16 should always be accompanied by a parent to their first appointment. If you cannot bring a friend or relative but would still like a chaperone, then we can provide one for you.

What to Expect: Osteopathic Treatment
What should I wear? Do I have to get undressed?
It is useful for us to see the area causing the problem. We do have a screen for your privacy or you can request that your osteopath leaves the room whilst you undress if you are more comfortable with this. If you prefer you can wear a vest top and leggings as these will normally allow us to see movements and treat without clothing restricting you.

Does osteopathic treatment hurt?
We adapt treatment to suit you. Because you are in pain when you seek our help, some of the areas we touch are likely to be tender but we will work at a level that you are comfortable with.
It is normal for you to feel a little achy and stiff after a treatment, this will usually resolve within 24 to 48 hours after treatment. If it does not settle or you are worried please call the clinic to speak to your practitioner.

Do I need to be referred by my GP?
No, you can choose to see an osteopath without a referral. Indeed most of our patients come to us via word of mouth from family or friends. We do have excellent communications with our local GP practices and with your permission, we let your GP know that you have attended to ensure that they are kept up to date about your health.

Most private health insurance policies will cover osteopathic treatment but check your policy before you book as some will require that you are referred to us by your GP.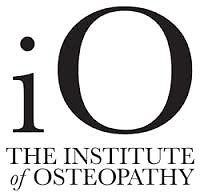 Frequently Asked Questions
How many treatments will I need?
This varies from individual to individual.
In a recent audit of the clinic over 60% of our patients have their problem resolved within 3 visits, and 90% within 6 treatments.
If you are suffering from a long term problem it may take longer to notice an improvement.
Additionally, more people a recognising the need to look after their own health more and they elect to attend for regular maintenance treatments to keep on top of symptoms.

How much will it cost?
A full price list can be accessed here.
We are recognised provider for Bupa, AXAPP, WPA, Simply Health and other Private Health Plans. If you have private medical insureance, then please see your policy covers for Osteopathy, Acupuncture.

Is the clinic child friendly?
Yes, we have a range of toys and books to keep young children occupied whilst you are treated or to distract them during their own treatment. We also have a downstairs toilet which has space to change nappies and we provide a potty. Prams can be brought into the treatment rooms or left in reception.

Do you have disabled access?
The clinic is based on the ground floor. There is a small door step. Please let us know when you book your appointment if your need help with a wheelchair/pushchair