Massage: Mark Sherwood Dip RM, MAAPA
Massage has been used for centuries as a way of aiding relaxation, helping with sleep, as well as relieving anxiety and stress. It is usually a safe therapy for all age groups.

Relaxation Massage
This helps to promote deep relaxation and a sense of calm and relieves anxiety and stress.
Massage signals the brain to release 'endorphins' – the chemicals which give us the feelings of wellbeing and are also our natural painkillers. Endorphins reduce the amount of stress hormones (adrenalin and cortisol) that we make – high levels of which these hormones have been shown toslow healing and impair the immune system.
Lymphatic drainage techniques are particularly helpful for releasing tension.

Therapeutic/ Remedial Massage
This style of massage involves working with tissues on a variety of levels and is often used after injury or strain, but can also be used on a regular basis to "maintain" well being. Remedial massage may reduce stress induced muscle tensions.
During treatment we may work on specific 'trigger points' where an area of contracted muscle refers pain to a distant area.
This style of massage is an excellent way of helping to ease musculoskeletal problems.

Deep Tissue/ Sports Massage
These types of massage may benefit people participating in sports and regular exercise and those working in demanding physical jobs.
Treatments vary from back and shoulder work, to deep tissue and muscle work of the legs for runners or people playing sport regularly.
These massages may aid the bodies own natural lymph circulation which eliminates toxins and transports nutrients to the cells.

Back, Neck & Shoulder Treatments
Various levels of pain and sometimes loss of mobility can be caused by problems arising from the head, neck and shoulder areas.
Problems may be caused by stress, injury, posture and other lifestyle factors.
Many of our pains and strains are caused by routine activities such as desk and computer based work, repetitive strains from driving, or even awkward sleeping positions.
As a lot of tension is carried in the neck, shoulders and chest, this massage focuses on opening up the chest, relaxing the shoulders and relieving tensions in the back. This treatment combines a number of stretching and passive movements, guiding the joints gently.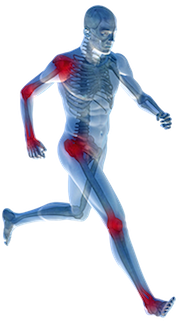 About Mark
Mark has a an extensive background in the Health and Leisure industry. Formerly a duty manager at Thirsk Leisure Centre, he re-trained as a massage therapist in 2008 and has worked at Easingwold Osteopaths since 2009.

His 'day job' is as a Community Football Coach for York City FC Football Foundation, the charitable arm of the professional club. His football coaching CV includes current manager of Easingwold Town AFC and previous manager of the North Riding ladies team. He has also worked for Manchester United as a coach for their international Soccer Schools. In 2016 he travelled to Ghana with the Learning for Life Ghana charity delivering football coaching sessions for children along with 'coaching the coaches' workshops, including some representatives from the Ghanian FA.

Although his passion is sport ( he was a county champion sprinter and hurdler in his youth), he now enjoys working with patients of all ages, enabling them to feel as well as possible and able to enjoy their preferred level of activity, whether this be digging the garden or running a marathon or just to feel less stressed and more relaxed!