Joanna Waterworth BSc Ost PGCACE FSCCO Dip Paed Ost
Jo graduated from the British School of Osteopathy in 1993.
She worked as an associate for one year before establishing her own practice in Northallerton in 1994.

As the practice expanded, she re-located her osteopathic practice to Croft House in 1999 and in doing so introduced other therapies and established Northallertons first multi-disciplinary complementary healthcare clinic.

In 2009, she established Easingwold Osteopaths in the village where she now lives. She divides her time equally between the two clinics.

In 2003, she enrolled on the Sutherland Cranial College's Pathway for learning, and in 2010, completed the pathway to become a fellow of the college (FSCCO), one of a handful of osteopaths in the North East to hold this qualification. She has a special interest in Paediatric Osteopathy (treatment of babies and children). More recently, she was invited onto the faculty for the Sutherland Cranial College of Osteopathy to develop and deliver their new post-graduate Paediatric Osteopathy Diploma. she was awarded the Diploma in 2016.

Jo is also a senior lecturer at Leeds Beckett University on the Master of Osteopathy degree course. Her academic interests include Osteopathic Management and Diagnosis; Critical Evaluation and Reflective Practice. She has lectured at international conferences on the subject of Problem Based Learning and Reflective Practice. She will shortly begin a four year tenure as an external examiner for the European School of Osteopathy.

She works at Easingwold Osteopaths on Monday afternoon/ evenings and Friday's, and at Croft House on Tuesdays, Thursdays & Saturday mornings.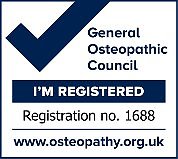 Anna Blackwall M Ost, BSc
Anna graduated from Leeds Metroplitan University in 2012 with a Masters of Osteopathy degree (MOst).

Prior to training as an Osteopath, she was an occupational therapist working within the NHS. Successful osteopathic treatment for a neck problem introduced her to the profession she is now a part of.

Anna enjoys working with a wide variety of patients including pregnant mums and children. She has a particular interest in treating patients with hypermobility problems (this was the subject her research dissertation) and also cranial osteopathy.

Anna is committed to further developing her skills and has undertaken several post graduate courses. She has completed modules 1 & 2 of the Sutherland Cranial Collge Pathway for Learning, and also had extra training in treating post natal mothers, and visceral osteopathy.

Anna works at Easingwold on a Thursday. She also works at a clinic in Bedale.