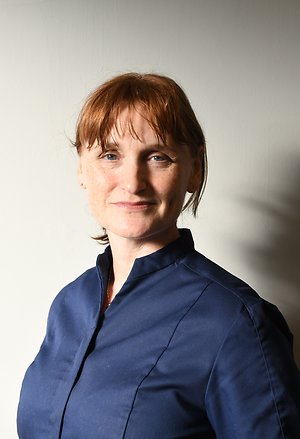 Joanna Waterworth BSc Ost PGCACE FSCCO Dip Paed Ost
Jo graduated from the British School of Osteopathy in 1993.
She worked as an associate for one year before establishing her own practice in Northallerton in 1994.

As the practice expanded, she re-located her osteopathic practice to Croft House in 1999 and in doing so introduced other therapies and established Northallertons first multi-disciplinary complementary healthcare clinic.

In 2009, she established Easingwold Osteopaths in the village where she now lives. She divides her time equally between the two clinics.

In 2003, she enrolled on the Sutherland Cranial College's Pathway for learning, and in 2010, completed the pathway to become a fellow of the college (FSCCO), one of a handful of osteopaths in the North East to hold this qualification. She has a special interest in Paediatric Osteopathy (treatment of babies and children). More recently, she was invited onto the faculty for the Sutherland Cranial College of Osteopathy to develop and deliver their new post-graduate Paediatric Osteopathy Diploma. she was awarded the Diploma in 2016.

Jo was also a senior lecturer at Leeds Beckett University on the Master of Osteopathy degree course for 9 years. Her academic interests include Osteopathic Management and Diagnosis; Critical Evaluation and Reflective Practice. She has lectured at international conferences on the subject of Problem Based Learning and Reflective Practice. She will shortly begin a four year tenure as an external examiner for the European School of Osteopathy.

She works at Easingwold Osteopaths on Tuesdays & Friday's, and at Northallerton Osteopaths on Mondays & Thursdays.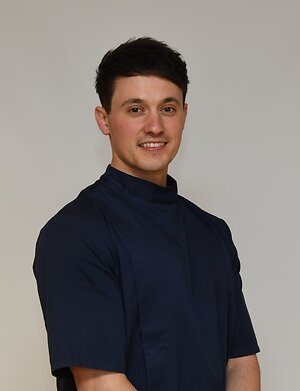 Ross Gemmell MOst
Ross graduated in 2015 from Leeds Beckett University. On graduation, he was awarded the Deans Prize for Osteopathic Excellence.

Ross first discovered Osteopathy at 16 years of age as a result of an an incident whilst playing football, which left him suffering from low back pain & sciatica. Over the course of 8 months he sought advice from various health care professionals with no improvement, before finally visiting his local Osteopath in Selby where he finally got some pain relief along with a diagnosis for his condition. Ross was extremely impressed at his Osteopath's understanding of the body and how he was able to relieve him of his pain just through hands-on manipulation. So much so, that on Ross' first session with his Osteopath he began questioning what you need to do in order to become an Osteopath, and with a little guidance from him Ross went on to apply for his Osteopathy degree at 18 and has never looked back since.

In order to continue his professional development, he has completed further training in Kinesio-Taping, Dry Needling and Cranial Osteopathy. He has a keen interest in Osteopathic sports care and rehabilitation but likes to treat a wide range of conditions and injuries seeing patients of all ages. He spent two seasons as head of the medical team at a semi-professional football team in West Yorkshire, but left to focus more on his private practice work.

Ross joined the team at Northallerton Osteopaths in 2015 and in 2019 he became a partner with Joanna at the clinic. 2022 saw him become a partner at Easingwold Osteopaths where he now works between the two clinics.

Appointments available Thursdays at Easingwold & Mondays, Wednesdays and Fridays at Northallerton