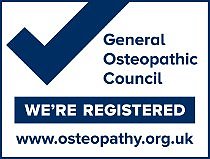 What is Osteopathy?
Osteopathy is a fully regulated medical profession. The title Osteopath is protected, and all Osteopaths must be registered and work within the Osteopathic Standards of Practice regulated by the General Osteopathic Council.

Osteopaths believe that the maintenance of good mechanical function is essential to good health. Problems in the framework of the body can disturb the circulatory system or the nerves to any part of the body, and affect any aspect of health.
As such mechanical problems can lead not only to aches and pains in joints, muscles etc., but also to disturbances in the internal organs and the way they work.

Osteopaths are trained to evaluate these problems and work to restore the musculoskeletal system of the body to a state of balance and harmony.

What training & regulation do osteopaths have?
All osteopaths in the UK are regulated by the General Osteopathic Council (GOsC). In the UK, osteopaths complete a 4year degree programme before they can apply for registration.
Osteopaths are required to renew their registration each year with the GOsC and they provide registrants with an annual license to practise. As part of this process, the GOsC checks that osteopaths have professional indemnity insurance, remain in good health and of good character, and have met continuing professional development (CPD) requirements.

We have signed up to the Institute of Osteopathy Patient Charter which demonstrates our commitment to high standards of patient care. You can view the Charter here

Protection of title
The title 'Osteopath' is protected by law. It is against the law for anyone to call themselves an osteopath, or claim to use osteopathic techniques, unless they are registered with the GOsC, which sets and promotes high standards of competency, conduct and safety. The GOsC can, and will, prosecute individuals who practise as osteopaths when they are not on the GOsC register.

The British Medical Association guidance for GPs states that doctors can safely refer patients to osteopaths. Although Osteopathy is not offered widely on the NHS under its current framework.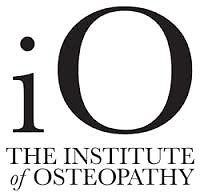 Osteopathic Health
Osteopaths believe that health is not simply the absence of disease or pain; it is a state of balance and harmony between the body and mind of a person. In health, a person should be able to respond to events such as accidents, infections and emotional stress, deal with these events and restore itself to optimum health afterwards.

Unfortunately, not many people are in full health, but are carrying around an accumulation of the effects of different events that have happened to them during their life. This may result in various symptoms gradually building up over a period of years. Most of us have been exposed to physical trauma at some stage in our life. The body generally can cope and compensate around the effects an accident at the time, but a lasting strain often remains. Illnesses and emotional trauma can also leave a lasting physical effect. Gradually the body may find it more and more difficult to cope with all these stresses, and symptoms may start to show.

What can Osteopaths Treat?
Above all else, Osteopaths treat the person not the condition. And although Osteopaths are best known for it, we don't just treat backs! During a consultation and examination, all areas of symptoms are taken into account, and the osteopath works with structural imbalances that are present in the body to restore a state of physical balance. Patients often report improvement in many areas of their health, not just the symptomatic area.

Osteopaths are best known for the treatment in the following areas:

Back Ache/Pain
Sciatica
Arthritic Pain
Muscle Spasm/ Muscle tension
Joint Pain
Sports Injuries
Frozen Shoulder
Neuralgia
Fibromyalgia
Digestive problems
To Aid Relaxation